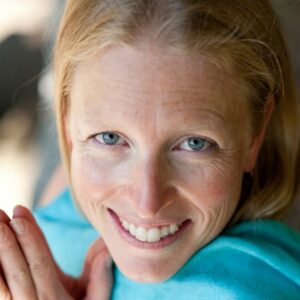 E-RYT 500 has been practicing and studying Yoga for over 20 years. A yoga teacher of transformation, her passion is cultivating authenticity in experience, supporting students to step out of life-draining habits and into personal empowerment. Jay teaches Hatha, Yin, and Restorative practices, but her heart vibrates with the technology of Kundalini Yoga and Meditation. The Founder of Manipura Yoga College, Jay loves training Yoga Teachers to share their vision with the world.
Yoga connects us to our truth, power, and worthiness. Practice is an opportunity to reflect on how our lives work, and how it feels to rise above our habits into our true vibrant state. Yoga is the practice of waking up, coming home to ourselves, and embracing our authenticity. We offer powerful yogic technologies that support your unique journey. You have everything you need within with YOU. Big love and Sat Nam!
Semperviva Yoga 500 Hour level Teacher
Kundalini Yoga Teacher (Gurmukh and Gloria Latham)
Restorative Yoga Teacher
Registered Prenatal Yoga Teacher
Yin Yoga Teacher
Jay Suttonbrown is a Registered Yoga Teacher (RYT) with Yoga Alliance, which acknowledges the completion of yoga teacher training with an approved and active Registered Yoga School (RYS).
Events with Jay Suttonbrown