Catherine M. Kelly, M.Div.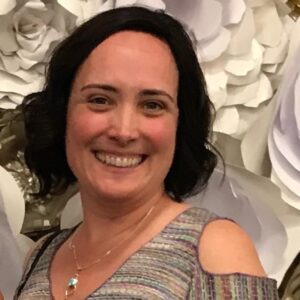 Witnessing people fall in love with God in their own unique way energizes me. My passion is to catch people where they are most alive like a kingfisher of souls (Matthew 4:19). My ministry in Ignatian spiritual formation helps people identify that place within themselves where God has planted their deepest desires. I encourage people to invite God to animate their lives so their good and holy desires come to fruition and they flourish in fullness of life (John 10:10). – Catherine M. Kelly, M.Div., Retreat Director
Catherine is the Director of Spiritual Formation, Retreats and Christian Life Community and served as the Parish Synod Coordinator at St. Mark's Parish in Vancouver. A member of the UBC Catholic Chaplaincy team, she guides spiritual formation and discernment through Christian Life Community (CLC), a worldwide lay apostolate rooted in the Spiritual Exercises of St. Ignatius of Loyola. Recognized as an international speaker and retreat director, Catherine directs the Spiritual Exercises and offers general spiritual direction.  A former attorney, editor and grant writer, Catherine is passionate about seeking and finding God in all things. She received her Master of Divinity from the
Jesuit School of Theology in Berkeley, California.
Events with Catherine M. Kelly, M.Div.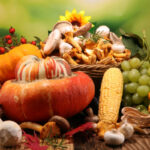 Harvesting the Graces Ignatian Retreat
October 27 - 29, 2023
Fall is a season of harvesting nature's bounty and an ideal time to reflect on the graces we have received in our day, our year, our lives. This retreat will explore one of the foundational aspects of the spirituality of Ignatius of Loyola and a key to discernment – looking back with gratitude to see God's activity, love and abundant blessing in our lives – so that we can look forward in hope to how God is calling us now and into the future. The retreat will offer inspiring inputs and engage scripture, poetry, music, time for personal prayer, silence…