Lynne Carroll & Jaspaul Khalsa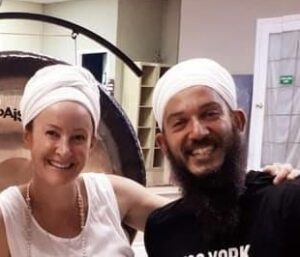 Lynne and Jas completed the transformative five-year journey of the Level 2 Kundalini Yoga Teacher Training program.
Lynne brings her experience as a massage therapist with a Bachelor of Health Science, while Jas combines a background in mental health and addiction counseling with deep knowledge of Sikh heritage.
Together, as a dynamic team, they reside in Nanaimo's Old City with their four children.
Guided by mentors with over 50 years of experience, Jas and Lynne aspire to share the practical wisdom of Kundalini Yoga with others.
Weekly Classes will be led by Lynne Carroll.
Workshops will be led by Jaspaul Khalsa and Lynne Carroll.
Events with Lynne Carroll & Jaspaul Khalsa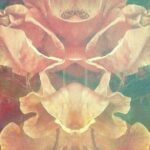 Solace Wellness Yoga & Meditation (October)
October 1 - 31, 2023
October 2023 Experience the benefits of Kundalini Yoga- physical postures, breathing techniques, meditation, and mantras that can transform your life. This powerful tool with regular practice reduces stress, anxiety, and depression. Kundalini yoga may also stimulate circulation, promote endocrine balance, and regulate the nervous system. It's accessible to all levels; no prior experience is necessary. Discover Kundalini yoga and elevate your daily life. October Registration Now Open Register per class (4 classes/month): $80 +gst Monthly Unlimited: $120+gst Drop in's – $20 (please contact to make sure there is room in the class)