Winter Silent Retreat 2023
With Nan Goodship and Murray Groom
January 15 - 22, 2023
Winter Special 15% off your stay – Register before January 7th,2023
Retreat into intentional silence. Come and join us to rest and reflect in the shushed depth of winter, nurturing your own true home. This retreat provides spaciousness in a supportive atmosphere of community silence so we can hear the quiet voice within.
Our days begin with an (optional) hour of spiritual practice; with movement, sacred reading and a silent sit. Each day, retreatants meet one-on-one with their spiritual director and the evening concludes with vespers – contemplative practice to deepen our spiritual journey.
Between scheduled sessions, each retreatant practices deep discernment about how their day will be spent. We practice a sabbath-time state of stepping away from our usual busyness, compulsivity and productivity to see clearly, hear deeply, and reconnect with the true self, the Holy, and nature. We seek a different pace.
Teachers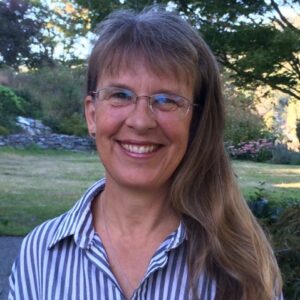 Nan Goodship
Nan is an artist, spiritual director, retreat leader, and thorough Vancouver Islander. She is interested in the adaptations and evolutions we make in our lives to find joy, understand suffering, and ponder our own hearts and minds. She considers herself a  contemplative and finds a daily connection to the natural world both a significant source of inspiration for art-making and a spiritual home. As far as academic training goes she holds a BA in Japanese and Asian studies from UBC, Waldorf teacher training, certification from the Pacific Jubilee Program for spiritual direction, and a Masters in interdisciplinary arts from Goddard…
Learn more about Nan Goodship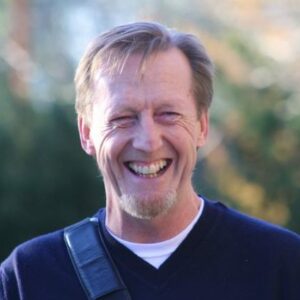 Murray Groom
Murray Groom is a graduate, former staff member, and one-time interim Director of the Pacific Jubilee Program in Spiritual Direction. He is a practiced spiritual director and regularly co-conducts extended silent retreats at Bethlehem and Naramata Centre in the Okanagan Valley.
Learn more about Murray Groom