Summer Solstice Evening Celebration &/or Morning Sadhana
With Jay Suttonbrown
June 21 - 22, 2022
Join Jay Suttonbrown for an epic Salute to the Solstice ~ Kundalini Yoga CELEBRATION. Together we will experience the incredible uplifting energy of the longest day of the year. Dress in layers (so you are comfortable in movement and in savasana/meditation).
Bring a water bottle! This event will close with tea and sweets together.
Summer Solstice is about creative, energizing, and elevating action. Move, meditate, manifest, and celebrate the light in the sky, the light of you, and the light of community.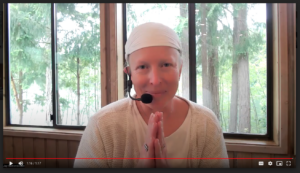 Want more from your Solstice experience? Stay the Night with us! We are accepting 10 participants who want to enjoy a delicious dinner before the outdoor Salute to Solstice Celebration. Spend the night in the peaceful ambiance of Bethlehem Centre on Westwood Lake, and rise with the first sun of summer, open to the light in Sadhana, and activate your light and intentions to carry you into the re-emergence of community, with the effervescent Jay Suttonbrown in the Chapel 5:30 – 7:15 am.
There are ONLY 30 spaces for Sadhana and priority will go to the Bethlehem's Solstice Retreat guests, and all are welcome.
Click here for the Overnight Package
Teacher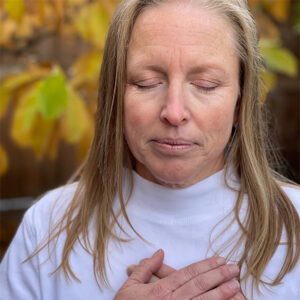 Jay Suttonbrown
Jay Suttonbrown, BA, B.Ed, ERYT-500, YACEP Emotional Liberation Facilitator Founder and Director of Manipura Yoga College BA, B.Ed, ERYT-500, YACEP Jay Suttonbrown has been a teacher of transformation for the last 25 years. Whether rethinking accessibility for students with special needs within the public school system, establishing a multi-faceted Yoga College in British Columbia, or working as an Emotional Liberation Facilitator, Jay's mission is clear: offer people the tools they need for inner guidance and self-regulation so they step into personal empowerment and peace. Jay Suttonbrown uses her decades of training to support clients to embrace movement, breath and feeling to understand and skillfully operate,…
Learn more about Jay Suttonbrown