Fall Kundalini Retreat
With Jay Suttonbrown
October 14 - 16, 2022
The Power of Being You
Join us for the annual Fall Kundalini Yoga Retreat at the beautiful Bethlehem Spiritual Retreat Centre on Westwood Lake. Each year we gather to harness the inward energies of autumn and connect to the clarity of authenticity. Through yoga, meditation, healthy food, community, and the power of nature we reconnect, revitalize, rejoice and rejuvenate in the power of BEING ourselves.
Each year we workshop an opportunity to uncover another aspect of our journey that will strengthen our relationships, our communication, and our inner joy. Utilizing the technology of Kundalini Yoga and Mediation, we will experience the power of the authentic self.
The Journey
Join Jay Suttonbrown, E-RYT 500 for a weekend of powerful intention, attention, revitalization, and self-mentoring at the Bethlehem Retreat Centre on Westwood Lake. Move beyond habits, blocks, and patterns that no longer serve you. Experience transformative yoga, kriyas and meditations to heal and expand the heart so that disruption no longer depletes your life force energy.
The Bethlehem Retreat Centre has been cultivating awareness, self-discovery and meditation for decades.
*10 Hours CEUs with Yoga Alliance for Yoga Teachers
Investment
The Kundalini Fall Retreat is all-inclusive. Rates include two nights accommodation, sumptuous meals for vegetarians, on a beautiful lake-front property with walking, biking and hiking trails, a meditative labyrinth, and FIVE Yoga and Workshop sessions to support your journey to align your actions and intentions.
Retreat with Private Room (Single Person per Room Only*) Includes:
Two Nights Private Accommodation (private room/shared washroom)
All Meals (Vegetarian)
All inspiring and transformative Yoga/Workshops
Large and spacious Yoga Environment overlooking the lake (set up your space and leave your gear for the weekend)
Walk on access of Lake, Trails and Labyrinth
Basic Schedule
Friday
Arrivals after 4pm
Dinner 5:30
Opening Circle 7:30pm
Yoga Workshop
Saturday
Morning Sadhana,
Afternoon Yoga Workshop,
Free time to explore,
Yoga Nidra in the evening
Breakfast, Lunch and Dinner
Sunday
Sadhana & Yoga Workhsop
Breakfast & Lunch
11:00am Departures
Teacher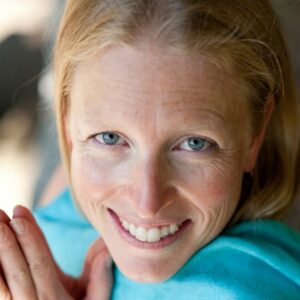 Jay Suttonbrown
E-RYT 500 has been practicing and studying Yoga for over 20 years. A yoga teacher of transformation, her passion is cultivating authenticity in experience, supporting students to step out of life-draining habits and into personal empowerment. Jay teaches Hatha, Yin, and Restorative practices, but her heart vibrates with the technology of Kundalini Yoga and Meditation. The Founder of Manipura Yoga College, Jay loves training Yoga Teachers to share their vision with the world. Yoga connects us to our truth, power, and worthiness. Practice is an opportunity to reflect on how our lives work, and how it feels to rise above…
Learn more about Jay Suttonbrown