Kundalini Yoga & Meditation (Monthly Class July)
With Jay Suttonbrown
July 2, 2022
Change and learning are life-long. In our modern age, full of complexity and challenge, we require useful, accessible, and proven tools to live life to our fullest potential. We must maintain mental, emotional, and physical strength and flexibility. Kundalini is a powerful yoga technology that helps us to do just this! You do not need to know a single yoga pose to practice Kundalini. You do not need to buy into a belief system, you do not need to be flexible, you do not need to label yourself "a yogi." Kundalini is the yoga of action. In a kriya yoga practice, you will experience powerful movements that develop willpower, dissolve negative thought patterns, strengthen the body and the cardiovascular system, and clear the nervous system. The goal is to build physical vitality and increase consciousness. Get ready for some big sound as you deepen your connection of body and breath. Yoga is you experiencing you.
Kundalini Yoga is an uplifting blend of spiritual and physical practices. Kundalini Yoga incorporates movement, dynamic breathing techniques, meditation, and mantra. The goal is to build physical vitality and increase consciousness. Come discover the powerful practice. Open to all levels, no previous experience necessary.
Please bring a yoga mat, supports for a meditative seat, layers for comfort, and a sealable beverage container. You may find a journal useful following practice.
Immunization Policy:
As Bethlehem Centre continues to care for and prioritize the safety of our guests, staff and volunteers, all people attending Bethlehem Centre are required to be fully vaccinated as defined by the British Columbia Centre of Disease Control (BCCDC).
Upon arriving at Bethlehem Centre all guest will:
– Show proof of vaccination (via Government issued passport).
– Show Government issued picture identification.
Teacher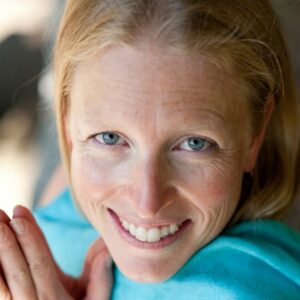 Jay Suttonbrown
E-RYT 500 has been practicing and studying Yoga for over 20 years. A yoga teacher of transformation, her passion is cultivating authenticity in experience, supporting students to step out of life-draining habits and into personal empowerment. Jay teaches Hatha, Yin, and Restorative practices, but her heart vibrates with the technology of Kundalini Yoga and Meditation. The Founder of Manipura Yoga College, Jay loves training Yoga Teachers to share their vision with the world. Yoga connects us to our truth, power, and worthiness. Practice is an opportunity to reflect on how our lives work, and how it feels to rise above…
Learn more about Jay Suttonbrown