Levanté 1
With Fr. Michael Fish OSB. CAM - (prerecorded videos) and Facilitated by Tim Scorer
October 28 - 30, 2022
A new video retreat designed to help us find the Divine in everyday life.
Levanté 1 is the first of Michael Fish's fascinating new video retreat series, designed to help us recognize the opportunities for personal growth that are often hidden within everyday experiences – a springboard inviting fresh perspectives on life's challenges and rewards.
Born of Michael's experiences during his arduous and eventful fifth Camino across Spain, Levanté 1 focuses on how simple everyday events hold valuable lessons for living life in the "now". We will learn how viewing each day as a separate, distinct experience can reveal simple, easily overlooked opportunities for us to live more fully in the present and in the presence of the Divine.
In Levanté 1, Fr. Michael takes us along during the first five days of his trek across Spain on the Camino Levanté. This route of the Camino de Santiago is by far the road less travelled. Amazing and unpredictable, the Levanté journey provided a wealth of wonderful opportunities to see what God can teach us about each and every life experience. Michael uses his remarkable gift of storytelling and metaphor to show us how these experiences can hold the key to opening our hearts to a wider view of our relationship with ourselves, our families and the world around us.
Preview Levanté Video Retreat Series
What's included in the Levanté 1 retreat:
Eight video presentations, including five "Day" video's by Michael Fish, OSB. CAM
Downloadable study guide PDFs, which supplement each of the "Day" videos
Personal, spiral-bound journal to record thoughts, feelings and impressions during the retreat and beyond
Printed keepsake Pilgrim's Credential
Credential "Day" stickers to commemorate completion
Unique additional on-site programming is offered by Bethlehem Centre when you book overnight accommodations or opt for the commuter option with us
3 Meals a day, starting with dinner on your arrival date and completing with lunch on your departure day
Accommodations in a private room with shared bath.
Facilitation with Tim Scorer – a program mentor with Pacific Jubilee Soul Guiding- a two-year experiential learning program in the growth of Spirit, the love of soul, and the art of spiritual direction.
or if you prefer to participate from the comfort of your home Click Here!
Teachers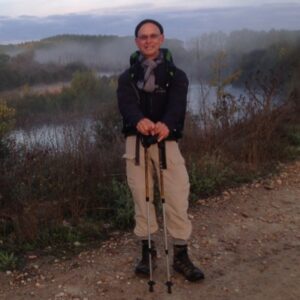 Fr. Michael Fish OSB. CAM – (prerecorded videos)
A Camoldolese monk who has created over a dozen popular retreats and has decades of experience as a retreat master and spiritual guide & will be hosting this retreat via pre-recorded video. Michael's popular retreats are unique, engaging inspirational experiences. He has a gift for intuiting the complexities and distractions that impinge on our ability to call on our own spirituality for comfort and contemplation. Michael has an engaging personality, freely displaying his own vulnerabilities and foibles. His past retreats have explored such topics as Contemplative ways of being, Finding our inner monk, Thomas Merton – Hermit Pilgrim, preparing for…
Learn more about Fr. Michael Fish OSB. CAM – (prerecorded videos)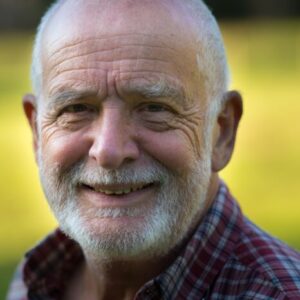 Facilitated by Tim Scorer
Tim Scorer is a spiritual companion & facilitator who lives on Bowen Island. His love for retreat centres like Bethlehem is founded in the 24 years he spent on staff at Naramata Centre in the Okanagan. Since leaving there in 2003, he has been engaged in many aspects of contemplative leadership: small groups, experiential learning, training of spiritual companions and mentors, consulting with leadership teams in faith communities, and, most recently, spiritual exploration through poetry. If you don't find him in those places look in the garden or wherever his grandchildren are hanging out.
Learn more about Facilitated by Tim Scorer