Advanced Teacher Training: A-YTT 300
With Jay Suttonbrown
October 4, 2022 - May 7, 2023
Training for Current Yoga Teachers, Completion qualifies for RYT 500 Certification
October 2022-May 2023
Welcome to Manipura Yoga College YTT 300, Advanced Training for Yoga Teachers.
Our refined Training offers Yoga Teachers an opportunity to evolve in their ability to guide others in personal transformation, the heart of yoga.
Come and learn the Manipura Way: movement, breath, emotions and guidance.
The Manipura Way is an evolution of Yogic practice. More than mind, body, spirit …this unique system of Self-Guidance harnesses the power of emotional intelligence and the expansion of conscious awareness with the power of Yoga practice and technology. Learn the integration of movement, breath and feeling so you can understand and skillfully operate, heal, and care for your TOTAL Self. Our unique program will teach you to guide others to do the same.
Our enriched program will provide you with the experience and specific skills to guide others in compassion, empowerment, trust, and joy as well as to teach the transformative power in the shadow work of anger, fear, shame and more.
Program Overview
You must complete all courses/modules to certify
1. Advanced Training Seminars
First Monday of the Month
Included in Program Registration
Online Only
October 2022 -April 2023
6:00pm-8:00pm
2. Relationships: Eight Limbs of Yoga
Tuesday evenings
In-Person and Online
October 2022 -December 2022
6:00pm-9:00pm
3. Advanced Training Immersive Weekends 
The Immersive Weekends comprise the bulk of training. While this will be offered In-Person and Online, we recommend that Online Students attend one weekend per month (4 of 9 weekends). Practicums must be completed in person (April 21-23).
In-Person and Online (Online Students are encouraged to attend one session per month in person).
Fridays Evenings (5-8pm) Saturdays and Sundays (9am-5pm)

January 13-15 and January 20-22, 2023
February 3-5 and February 17-19, 2023
March 3-5; March 24-26 and March 31- April 2, 2023
April 14-16 and April 21-23, 2023
4. Spring Kundalini and Emotions Immersion:
May 3-7th, 2023
5:00am-8:00pm Daily (With scheduled breaks)
In-Person Only
You must book accommodations and meals separately
In-Person training at the beautiful Bethlehem Retreat Centre, in Nanaimo British Columbia.
Accommodations and meals packages available seperately, if you would like to stay on-site.
Teacher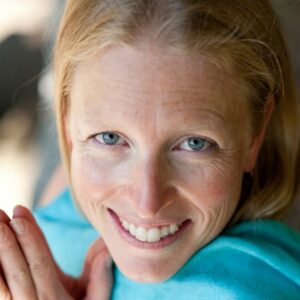 Jay Suttonbrown
E-RYT 500 has been practicing and studying Yoga for over 20 years. A yoga teacher of transformation, her passion is cultivating authenticity in experience, supporting students to step out of life-draining habits and into personal empowerment. Jay teaches Hatha, Yin, and Restorative practices, but her heart vibrates with the technology of Kundalini Yoga and Meditation. The Founder of Manipura Yoga College, Jay loves training Yoga Teachers to share their vision with the world. Yoga connects us to our truth, power, and worthiness. Practice is an opportunity to reflect on how our lives work, and how it feels to rise above…
Learn more about Jay Suttonbrown