Exploring Relationships: Eight Limbs of Yoga
With Jay Suttonbrown
October 4 - December 3, 2022
In Person and Simultaneous Online Broadcast
Eight Tuesday Evenings 6-9 pm
October 4th- November 29th (excluding Nov 15th)
with a Full Day Immersion Finale!
Saturday, December 3rd
9am-5pm
Join us to Explore Relationships
We will use movement, focus and feeling to explore:
The Relationship to Yourself and how you experience harmony
The Relationship with those around you and how you experience peace
Relationship to your Body and how you experience empowerment
Relationship to your Breath and how you can experience emotions safely
Relationship to Focus and how you experience inner messages
Relationship to your Mind and how you can go beyond your current "story"
Relationship to Inner Trust and how it is self-guided
Relationship to Inner Peace, which is within YOU.
Join us as we explore the vast array of yogic practices and technology, diving into what it means to engage in sustainable practices that lead us home to the peace, joy, contentment and empowerment within.
The Eight Limbs of Yoga offers 40 hours of deep inquiry into the eight facets of understanding our human experience. Using proven yogic technologies you will learn and experience how movement, sensation and our emotions are the KEYS that guide healing and transformation.
The Eight Limbs of Yoga are an ancient road map with applicable, useful and profound modern applications. Uncover deeper connections to yourself, embrace your unique experience, and navigate your life with greater compassion and self-care with these profound tools.
We will explore within the Wheel of the Eight Limbs with inspiration, deep meditation, joyful practice, new experiences, challenge and integration.
We will Explore
Excavate personal practices to uncover your inner connection to Self. Our work will remove layers of conditioned reactions so you can delight in BEING YOU.
Deepen understanding of the lineage and application of the Eightfold Path through the lens of Kundalini and Hatha yoga.
Study how different mudras, mantras, asanas, kriyas and meditations produce different functional effects.
Learn to work with the vibrational effects of the sacred sound current.
Find your voice: Work with others to apply what you are learning to your practice, teaching, sharing, and life.
Integrate ethics: Get real with the Yamas and Niyamas.
Tuition
Payment Plans Available (Press Register button for Options)
$795 plus gst
Open Enrolment (All interested Student's Welcome)
40 Hours CEUs Yoga Alliance, YACEP
RYT 300 Course*
*RYT 300's will have online coursework to complete and practicum within the Workshop Weekends.
Teacher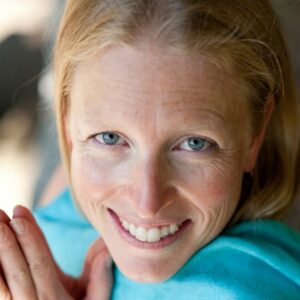 Jay Suttonbrown
E-RYT 500 has been practicing and studying Yoga for over 20 years. A yoga teacher of transformation, her passion is cultivating authenticity in experience, supporting students to step out of life-draining habits and into personal empowerment. Jay teaches Hatha, Yin, and Restorative practices, but her heart vibrates with the technology of Kundalini Yoga and Meditation. The Founder of Manipura Yoga College, Jay loves training Yoga Teachers to share their vision with the world. Yoga connects us to our truth, power, and worthiness. Practice is an opportunity to reflect on how our lives work, and how it feels to rise above…
Learn more about Jay Suttonbrown