Men's Retreat
With Glenn Inglis
November 16 - 18, 2021
The British author and spiritual director Margaret Silf writes about "minding the gap", those times when we see a sign warning us that there is some danger ahead – a drop in the floor level, a long step off a bus, that little space between your path and a step onto the bridge. We are facing a lot of 'gaps' just now as we face a more uncertain future where many of the certainties we enjoyed are not quite as close as we thought. How do we negotiate the gaps that affect all aspects of our lives?
Our retreat will encourage guided conversation in small groups plus some free time to enjoy the beauty of the Centre and walks around the Lake. We are guided by Scripture, prayer/meditation periods, singing and fun. This is an ecumenical retreat with a very open heart to people at all stages in their faith journey.
Leader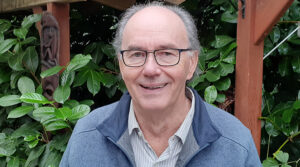 Glenn Inglis
Glenn Inglis is an ordained Clergy who has served parishes in BC plus serving as a mission partner for 16 years in Malawi. There he served the Church as a Pastor, later as the Director of a Church and Society advocacy organization, and for the final 5 years as the Church's Director of its Development Programme. Glenn has worked with Elly Bradley for many years and is trained in Ignatian spiritual practice.
Learn more about Glenn Inglis