Senses of the Soul ​Meditation Training
With Jay Suttonbrown
January 6 - March 26, 2024
Senses of the Soul
Meditation Training
January- March 2024
with Jay Suttonbrown, E-RYT 500, YACEP
Emotional Liberation Facilitator and Senses of the Soul Meditation Teacher
Transformation is Within
Powerful Personal Work for All Participants: This course is open to ALL (no previous experience necessary).
45 Hours of CEUs for Yoga Teachers
Senses of the Soul meditation method facilitates a new understanding of your emotions and their role in your daily living. Come and learn how meditation is the key to integrating of your emotions and expanding your consciousness.
Senses of the Soul provides a platform of conscious listening, awareness, and integration. When big sensations, feelings, and experiences arise, we learn to turn inward instead of outward for answers. Meditation is not something exotic, but available to all of humanity.
​ Meditation is something we can naturally do.
​The Senses of the Soul meditation training provides the techniques to slow distractions, shift our energy, change our patterns, move past resistance, and let us thrive NOW. ​Senses of the Soul utilizes the somatic work of yoga and guided meditations, creating a safe space to LISTEN to the messages of our feelings, resolve pain at the source, and meet our own unique needs. Through a combination of personal practice, group work, and immersive learning, you will deepen your understanding of yourself and your own life path. You will dive deeply into your inner guidance and experience an incredibly supportive community. This journey is like no other.
What to Expect
Master the Senses of the Soul meditation method to respond to your feelings
Three Immersive Saturdays 9 am-3:30 pm (first Saturday of the Month)
​Tuesday Evenings 6:00 pm-8:30 pm
One Hour 1:1 Meditation-based Coaching Session with Jay Suttonbrown
Scheduled Breaks for inner-processing​
Develop a lifelong set of skills, tools, and practices to use in any situation
The Schedule
January to March 2024
Immersive Saturdays
9:00 am-3:30 pm (In Person)
Bethlehem Retreat Centre, Nanaimo
​Immersive Saturday Workshops
Immersive Saturdays
9:00 am-3:30 pm
Bethlehem Retreat Centre, NanaimoSaturday January 6th, 202 ~ Fear to PeaceSaturday February 3rd, 2024 ~ Refine Your Power
​
Saturday March 2nd, 2024 ~ Self-Directed Self-Image: Anchoring Worthiness
​*Plus meet GuruMeher, the founder of the Senses of the Soul Program!
GuruMeher and Jay will co-teach this workshop!
Last Tuesday Evening off for Integration (Planned Rest)
6:00 pm-8:30 pm
The Space, Nanaimo
(In Person or Livestream Broadcast)
January 9, 16, 23
February 6, 13, 20
March 5, 26
The Investment- Senses of the Soul Meditation Training
Tuition:
January to March 2023: $880
Payment Plans Available
Three full-day Immersions, Weekly Tuesday Evening Classes, Private Coaching Sessions, Downloadable Online Content, and MORE!
45 Hour Program/Training
Teacher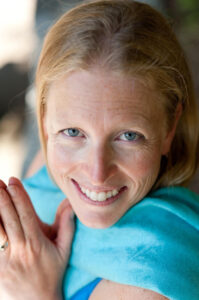 Jay Suttonbrown
Founder and Director Manipura Yoga College Senses of the Soul Facilitator ​Teacher, Trainer, Coach BA, B.Ed, ERYT-500, RPYT, YACEP Jay Suttonbrown has been a teacher of transformation for the last 25 years.  Founder and Director of Manipura Yoga College, she uses her decades of Teaching, Training and Coaching to guide others to embrace contentment, connection and clarity. Her love of accessible Yoga and Meditation are evident to all who meet her.  Jay's mission is clear: offer people the tools they need for inner guidance so they step into personal empowerment and peace.  Jay harnesses her decades of experience to guide others to recognize, and truly meet, their…
Learn more about Jay Suttonbrown