Winter Retreat into Silence
With Nan Goodship and Murray Groom
January 8 - 15, 2024
Come away to the peace and quiet of Bethlehem Centre, where you will be immersed in a rich pool of intentional silence. With a community of like-minded seekers and supported by the able guidance of Nan Goodship and Murray Groom, you will have an opportunity to delve into the depths of your own soul and there find a new wholeness, your own sure place.
This extended retreat (8 days/7 nights) is for those who have prior experience in holding extended silence within a group of others. It is for those who have already found that silent retreat is a meaningful practice for their well-being and inner lives. Our days will include an introduction to a variety of contemplative practices, morning and evening group sessions, a daily conversation with your spiritual director, and extended periods of freedom to enjoy the beauty of Bethlehem Centre and its surroundings.
A silent retreat is a time to rest and discern, an opportunity to be alone in a supportive community, in nature, and to deepen your spiritual journey. Step back from the wired world, from the chatter of everyday life, and experience the generative quality of meditative silence, an oasis in which to encounter that still, healing voice within, where you can be open to the movement of the Spirit. 
Teachers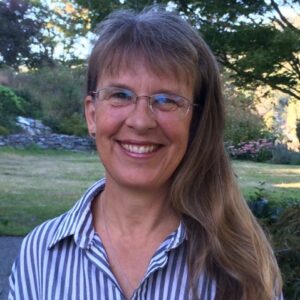 Nan Goodship
Nan is an artist, spiritual director, retreat leader, and thorough Vancouver Islander. She is interested in the adaptations and evolutions we make in our lives to find joy, understand suffering, and ponder our own hearts and minds. She considers herself a  contemplative and finds a daily connection to the natural world both a significant source of inspiration for art-making and a spiritual home. As far as academic training goes she holds a BA in Japanese and Asian studies from UBC, Waldorf teacher training, certification from the Pacific Jubilee Program for spiritual direction, and a Masters in interdisciplinary arts from Goddard…
Learn more about Nan Goodship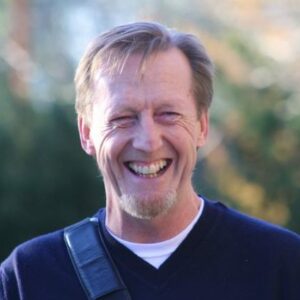 Murray Groom
Murray Groom is a graduate, former staff member, and one-time interim Director of the Pacific Jubilee Program in Spiritual Direction. He is a practiced spiritual director and regularly co-conducts extended silent retreats at Bethlehem and Naramata Centre in the Okanagan Valley.
Learn more about Murray Groom