Senses of the Soul Saturday Workshops
With Jay Suttonbrown
October 7 - December 2, 2023
Your Next Chapter
First Saturday of the Month from 11:30am- 3:30pm
Through a combination of personal practice, group work, and immersive learning, you will deepen your understanding of yourself and your own life path, and emerge from the program with a visceral sense of purpose and direction.
This is the time to stop looping the same scenarios and thoughts and to give our old stories a rest. The world of possibility is available when we slow down, listen and let the inner guidance come to the forefront. We can make ourselves available to receive, experience and understand in ways that we have never thought of, permitted, or seen before.
Instead of revisiting, or rethinking the same ideas and plans that are encoded with familiar interpretations and past conditioning, we can open ourselves up to discover something NOT YET KNOWN to us.
We can allow space for a new context to appear, within which the future can manifest.
Senses of the Soul provides a platform of conscious listening, awareness and integration. When big sensations, feelings and experiences arise, we learn to turn inward instead of outward for answers.
The Senses of the Soul Complete Program provides the techniques to slow distractions, shift our energy, change our patterns, move past resistance, and let us thrive NOW. ​Senses of the Soul utilizes the somatic work of yoga and guided meditations, creating a safe space to LISTEN to the messages of our feelings, resolve pain at the source, and meet our own unique needs.
Teacher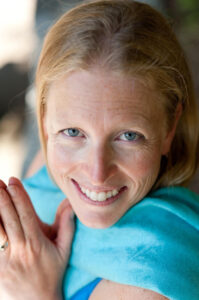 Jay Suttonbrown
Founder and Director Manipura Yoga College Senses of the Soul Facilitator ​Teacher, Trainer, Coach BA, B.Ed, ERYT-500, RPYT, YACEP Jay Suttonbrown has been a teacher of transformation for the last 25 years.  Founder and Director of Manipura Yoga College, she uses her decades of Teaching, Training and Coaching to guide others to embrace contentment, connection and clarity. Her love of accessible Yoga and Meditation are evident to all who meet her.  Jay's mission is clear: offer people the tools they need for inner guidance so they step into personal empowerment and peace.  Jay harnesses her decades of experience to guide others to recognize, and truly meet, their…
Learn more about Jay Suttonbrown