The Sound, Belonging & Wholeness Weekend Retreat (last chance)
With Leah Hokanson and Lynette Jackson
November 24 - 26, 2023
Last Chance to Register
There are only a few spots left, get a $50 (use discount code SBW50) and receive a bonus admission to Contemporary Ecstatic Chanting on Sunday afternoon (use code CHANT). Click to register HERE.
Give to Friend
Know someone who could benefit from deepening presence and healing practices? Give the gift of exploration through vocal sounding and intentional listening. Contact Guest Services to learn how.
About the Program
Are you interested in simple and natural ways to reduce stress and anxiety, cultivate bodily and emotional ease, and amplify vitality and stamina? Would you enjoy experiencing the health-enhancing host of physical, psychological and spiritual benefits associated with deep, relaxed breathing? How about cultivating the ability to voice your truth with confidence and clarity?
And perhaps you yearn to claim your authentic place in "all that is", to know at the core of your being that you truly belong in this vibrant and turbulent world. Vocal sounding and intentional listening are ancient portals to all of these benefits and more, and they are available to you now, in this and every moment.
The Sound, Belonging & Wholeness Retreat offers a safe, encouraging, and laughter-infused space in which to discover and explore these gifts in an accepting and non-judgemental environment. No prior vocal training is required. You don't need to believe you can sing well or make a riveting public speech  – in fact, if you have ears, lungs and vocal cords, you are already well-equipped.
Our ever-evolving relationship with Wholeness is the spiritual ground upon which all other relationships come into being, grow and evolve. The Sound, Belonging & Wholeness journey invites us to open to this truth in a fully embodied, experiential way, using our own self-created vocal sound and intentional listening. Together we will explore, with non-judgmental curiosity, the sounds surrounding us and our own unique vocal instruments.
We will learn how to "free up" the voice through humming, toning, and chanting techniques, be introduced to vocal intervention and intentional listening practices, enjoy the health benefits that accrue when we intentionally engage the wondrous vagus nerve and be gently reminded to breathe, breathe, breathe.  We will also engage with how, through sound, our own healing journey is connected to the healing of our relationships, our communities, and our world. The process is highly participatory, often creative, sometimes downright exhilarating, and usually a great deal of fun. Welcome!
"I went into this workshop with very little personal participation with sound and found the experience of hearing my own voice as something beautiful and healing to be very powerful. Leah and Lynette bring such a bounty of professional experience to the program.  The setting of the centre could not have been more conducive for this learning." – Janett

"It was a deep and powerful sharing experience. Full of love, caring, laughter and wisdom. It exceeded my expectations." – Jerry

"I so enjoyed this weekend filled with singing and healing vibration. Loved the small intimate group and gentle encouragement to use our voices to experience the healing qualities of making sound. Leah and Lynette's support, kindness and empathy along with their musical skill, anecdotes and research into vibrational healing encouraged participation from us all at a deep level. And we had a lot of fun too!" – Alison
Retreat Outline:

Friday evening 
Introduction:  Exploring a brief overview of the myriad wonders of self-created sound and intentional listening; sharing and integrating our group's sonic desires and hopes into the retreat agenda; making a joyful noise together!
Saturday morning 
Pure Sounding: Experiencing the healing benefits of vocal toning; stocking our personal sonic tool kits with simple and effective sound healing techniques to calm and strengthen body, mind, and spirit.
Saturday afternoon 
Expressive Sounding: Using our voices in relaxing, fun, and lively ways guaranteed to move energy; learning how to support ongoing integration of our many "selves" through sound; affirming the joys of becoming Present through sound, here and now!
Saturday evening
Sound and Intention: Practicing the art of consciously infusing intention into giving and receiving sound. There will be a unique opportunity for each to experience an energizing and supportive group "immersion sound bath", reflecting your personally stated intention.
Sunday morning
Sound, Belonging & Wholeness: Honouring our innate belonging in Wholeness through sound; reflecting on the mysteries of sonic spiritual power as illuminated by the insights of mystics and sages from many traditions; celebrating our own shared soundscape and journey together.
Teachers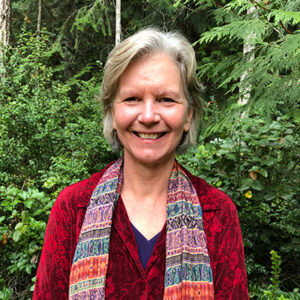 Leah Hokanson
Leah is a lifelong adventurer of music, sound and listening—as a group facilitator, community choir leader, pianist, improviser, singer/songwriter and certified sound healing practitioner. She is co-founder (with Lynette Jackson) of Sound, Belonging & Wholeness, offering programs that explore vocal sounding and intentional listening as portals to Presence, healing and transformation. She also directs the Song Keepers Women's Choir (Gabriola) and is Music Director at the First Unitarian Fellowship of Nanaimo. She's worked with many esteemed vocal artists and sound healing pioneers, including Chloé Goodchild, Jill Purce, Rhiannon, and Karina Schelde. Leah holds a master's degree in piano performance and…
Learn more about Leah Hokanson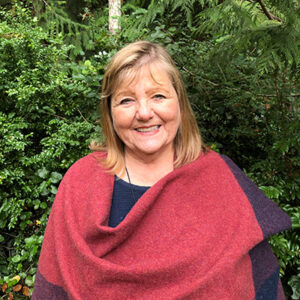 Lynette Jackson
Lynette has decades of experience as an adult educator, spiritual spelunker, and program "midwife". Her facilitation of intercultural graduate-level leadership and capacity-building programs in Africa and the Middle East, as well as innovative collaborations with tribal councils, post-secondary institutions, federal and provincial governments, non-profit, personal and professional growth centres, and organizations as diverse as Apple, Unicef, and the World Bank, have afforded many opportunities to apply spiritual principles in innovative contexts. She devoted eleven years to residency in a Canadian spiritual centre, exploring both Eastern and Western maps of consciousness with leading-edge teachers.  Along the way, she has earned an…
Learn more about Lynette Jackson