BCIMS – Meditation New Year Retreat
With Adrianne Ross and Kristina Baré
December 27, 2023 - January 1, 2024
Coming on retreat at the end of the year is a beautiful opportunity to release a little of some of the difficulties and burdens we've been carrying these past months. As we practice mindfully sitting, walking, and resting with what is, with kindness, there's a natural unfolding and releasing so that we can see more clearly. As we let go a little, we can find there's more space, ease, and a sense of possibility in our lives.
There will be practice instructions at the beginning of each day and alternating sitting and walking periods. There will be practice discussion groups and time for questions and answers.
This silent retreat is suitable for both people new to practice and those with experience and is a wonderful way to end one year and begin the next.
Teachers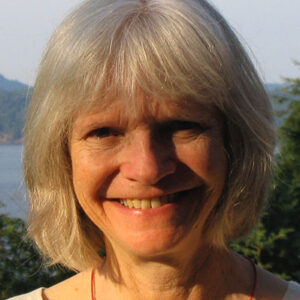 Adrianne Ross
Adrianne Ross is a retired family physician who has been involved in meditation and healing since 1976. She has been practicing Buddhist meditation since 1984 and began teaching in 1995. She is influenced by both Thai and Burmese streams of the Theravadan tradition, as well as Tibetan (Mahamudra and Dzogchen) practices. She teaches classes, weekend and residential retreats in Canada and the US. She has been involved in teaching and mentoring students in the Dedicated Practitioner and Advanced Practitioner Programs through Spirit Rock Meditation Center in California. She co-founded BCIMS with the late Joanne Broatch over 20 years ago.
Learn more about Adrianne Ross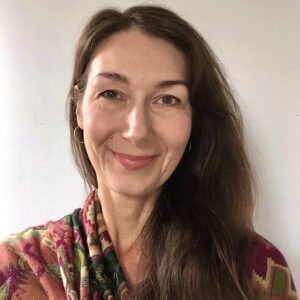 Kristina Baré
Kristina Baré is an insight meditation teacher, therapist, and Somatic Experiencing practitioner. She has trained primarily in the Burmese lineages of Ven. Mahasi Sayadaw and Ven. Pa Auk Sayadaw. She enjoys supporting students in deepening samadhi and insight. Opening the door to an expansion of the heart and to liberating wisdom. In support of the Buddha's teachings, Kristina also draws on knowledge from Western psychology and Somatic Experiencing. She invites a kind, patient, and embodied approach as a base for samadhi and insight meditation practices. Kristina lives in Victoria, BC where she offers mediation guidance, somatic experiencing support, and therapy…
Learn more about Kristina Baré