MSC Core Skills Workshop
With Victoria Pawlowski M.Ed., R.C.C. and Dr. Kristy Williams MD
November 18 - 19, 2023
We invite you to join us for this weekend retreat and immersion into the core principles and practices of mindful self-compassion, so you can learn to better relate to and care for yourself, both physically and emotionally.
Cultivating self-compassion can fundamentally shift how we relate to ourselves. Instead of meeting our imperfections and challenges with self-blame and -criticism, we can learn to bring a kind and mindful attention to our experiences (thoughts, emotions, and sensations) and a sense of love and care to ourselves, right in the midst of difficult situations.With practice, we can strengthen this inner quality of presence, connectedness, and kindness to improve emotional well-being and build resilience.
Research has shown that these techniques can help improve our emotional well-being, improve our ability to cope with life's challenges, lower levels of anxiety and depression, promote healthy habits such as diet and exercise, and lead to more satisfying personal relationships.
Teachers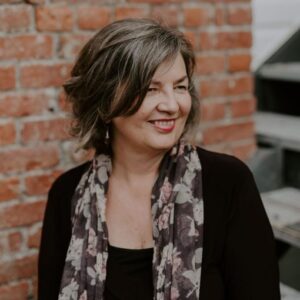 Victoria Pawlowski M.Ed., R.C.C.
Registered Clinical Counsellor | Certified Teacher of Mindful Self-Compassion I offer a compassion-focused, mindfulness-based holistic approach to counselling that integrates over 30 years of practice, education, professional training, life experience and a passion for health and healing. I started my career as a Nutritionist with different levels of government and industry focusing on food security, workplace wellness and school food programs.  As I became increasingly interested in the bio-psycho-social aspects of health, I pursued graduate studies in Counselling Psychology and postgraduate work in Mindfulness, Self-Compassion, IBP (integrated body psychotherapy) and EMDR (eye movement desensitization reprocessing therapy). I have had the privilege…
Learn more about Victoria Pawlowski M.Ed., R.C.C.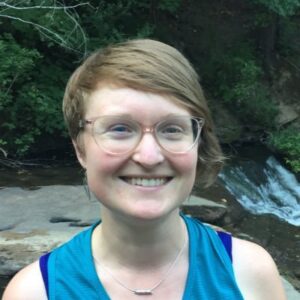 Dr. Kristy Williams MD
Dr. Kristy Williams is a Trained MSC Teacher and Family Physician in Nanaimo who has been inspired by the integral role compassion plays in the health and healing she seeks for herself and her patients. A meditator since the mid-2000s, she completed her MSC teacher designation in 2018, and has been enjoying teaching and deepening her practice since then. She's also trained in trauma-sensitive mindfulness and embodied practice and loves to integrate new concepts into the MSC curriculum.
Learn more about Dr. Kristy Williams MD