Summer Silent Retreat
With Nan Goodship and Murray Groom
June 28 - July 2, 2023
Step back from the wired world, from the chatter of everyday life, and experience the generative quality of meditative silence, an oasis in which you will have an opportunity to nourish your body, mind and soul and there find a new wholeness, your own sure place. In the natural beauty of Bethlehem Centre you will be immersed in a rich pool of intentional silence with a community of like-minded seekers.
This extended retreat (5 days/4 nights) is designed for those with some experience in the practice of extended silence or with a great desire to deepen their spiritual journey. Our days will include morning and evening contemplative practice, a daily conversation with your spiritual director, and periods of spaciousness to pursue your own discernment and intuition. Journaling, singing, movement, mindful sitting in silence, walking the labyrinth, art making, paying gentle and intuitive attention are the compassionate, community practices we will share.
Facilitated by Nan Goodship and Murray Groom, you will have both a supportive daily rhythm, and individual, confidential accompaniment. All activities are choices, and optional.
Teachers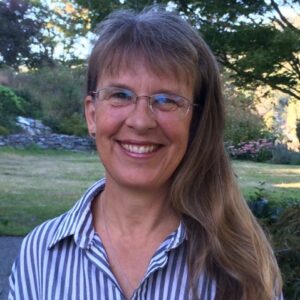 Nan Goodship
Nan is an artist, spiritual director, retreat leader, and thorough Vancouver Islander. She is interested in the adaptations and evolutions we make in our lives to find joy, understand suffering, and ponder our own hearts and minds. She considers herself a  contemplative and finds a daily connection to the natural world both a significant source of inspiration for art-making and a spiritual home. As far as academic training goes she holds a BA in Japanese and Asian studies from UBC, Waldorf teacher training, certification from the Pacific Jubilee Program for spiritual direction, and a Masters in interdisciplinary arts from Goddard…
Learn more about Nan Goodship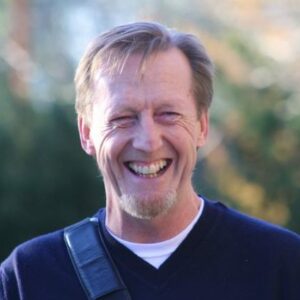 Murray Groom
Murray Groom is a graduate, former staff member, and one-time interim Director of the Pacific Jubilee Program in Spiritual Direction. He is a practiced spiritual director and regularly co-conducts extended silent retreats at Bethlehem and Naramata Centre in the Okanagan Valley.
Learn more about Murray Groom