Mindfulness in Medicine — A Meditation Retreat for Health Professionals
With Dr. Mark Sherman
February 23 - March 5, 2023
Deepen your experience and practice of mindfulness and meditation amidst the beauty and quietude of Vancouver Island.
Join Dr. Mark Sherman and your community on beautiful Vancouver Island, BC for this unique 10 day meditation retreat experience. This silent retreat will teach basic and more advanced meditation skills, allowing significant practice times for formal and informal mindfulness, while immersed in the restful and picturesque sanctuary that is Bethlehem. Silent sitting periods of meditation will be interspersed with walking practice, practice interviews, and time for self-exploration and rest.
This ten-day retreat will take place at Bethlehem Centre in Nanaimo on Vancouver Island, BC.
Arrivals and introductions will be in the late afternoon/ early evening of Thursday, February 23, 2023 and the retreat will finish at noon on March 5, 2023.
Registration includes tuition as well as accommodations and all meals. Bethlehem provides opportunities to enjoy the beautiful grounds, a lake trail, a walking labyrinth, a reflective pond, a spiritual lending library, a finger labyrinth museum and surrounding forests to connect with nature.
Teacher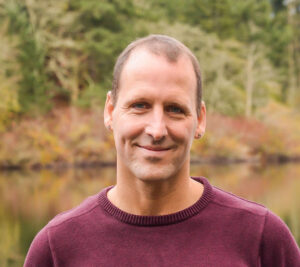 Dr. Mark Sherman
Dr. Mark Sherman is a parent, family physician and mindfulness meditation teacher who lives in Victoria, BC. Mark is a founder of the BC Association for Living Mindfully (BCALM) and has been instrumental in developing programs on mindfulness-based stress management, mindfulness in medicine, mindfulness in education, workplace wellness and mindful parenting. He has facilitated over 150 courses, workshops and retreats and is a popular speaker on mindfulness and wellness at conferences and workplaces. Mark is currently working on his first book on Mindfulness in Medicine.
Learn more about Dr. Mark Sherman