Harvesting the Graces Ignatian Retreat
With Catherine M. Kelly, M.Div.
October 27 - 29, 2023
Fall is a season of harvesting nature's bounty and an ideal time to reflect on the graces we have received in our day, our year, our lives. This retreat will explore one of the foundational aspects of the spirituality of Ignatius of Loyola and a key to discernment – looking back with gratitude to see God's activity, love and abundant blessing in our lives – so that we can look forward in hope to how God is calling us now and into the future. The retreat will offer inspiring inputs and engage scripture, poetry, music, time for personal prayer, silence and small group spiritual conversation. This retreat is geared toward people new to Ignatian spirituality as well as those who wish to dive deeper into their experience of the Exercises and anyone in between who may be discerning the next steps in their life. This silent weekend retreat includes breaks offering fresh food and plenty of time to rest and explore the lake, gardens, and grounds of the retreat center.
Teacher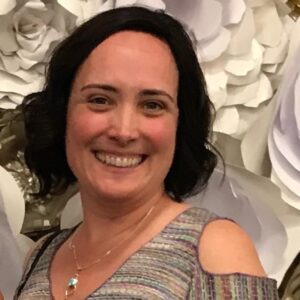 Catherine M. Kelly, M.Div.
Witnessing people fall in love with God in their own unique way energizes me. My passion is to catch people where they are most alive like a kingfisher of souls (Matthew 4:19). My ministry in Ignatian spiritual formation helps people identify that place within themselves where God has planted their deepest desires. I encourage people to invite God to animate their lives so their good and holy desires come to fruition and they flourish in fullness of life (John 10:10). – Catherine M. Kelly, M.Div., Retreat Director Catherine is the Director of Spiritual Formation, Retreats and Christian Life Community and…
Learn more about Catherine M. Kelly, M.Div.