The Sound, Belonging & Wholeness Weekend Retreat
With Leah Hokanson and Lynette Jackson
March 17 - 19, 2023
The Sound, Belonging & Wholeness Retreat is a time of discovery, through the portals of vocal sounding and focused listening, of what it means to belong in the deepest sense — as the loving Presence we all are. In Presence, we belong to the Whole: the Universe, the sun, the moon, the earth, our human and more-than-human communities, and each other. And we belong to ourselves.
Together we will explore:
what it means to belong in Wholeness
wholeness and the nature of sound
vocal sounding and focused listening as portals to Presence
how our own healing is intimately connected with the healing of our relationships, our communities, and our world
No external vocal training is required to fully engage in this process. All are encouraged to simply explore, with non-judgmental curiosity, our ambient soundscape and our own unique vocal instrument
Together we will learn:
humming, toning and chanting techniques
to breathe, breathe, breathe
how to "free up" the voice
the art of vocal intervention
focused Listening practices
the wonders of the Vagus Nerve
how (in the words of sound healing pioneer Jonathan Goldman) frequency + intention = healing.
Our ever-evolving relationship with Wholeness is the spiritual ground upon which all other relationships come into being, grow and evolve. The Sound, Belonging & Wholeness journey invites us to open to this truth in a fully embodied, experiential way, using our own self-created vocal sound and focused listening.
Teachers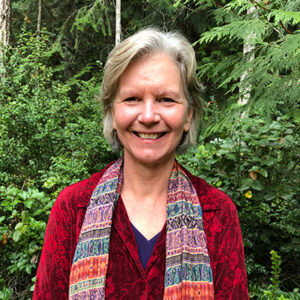 Leah Hokanson
Leah is a lifelong adventurer of music, sound and listening—as a group facilitator, community choir leader, vocalist, pianist, improviser and singer/songwriter. She is co-founder (with Lynette Jackson) of Sound, Belonging & Wholeness, offering programs that explore vocal sounding and focused listening as portals to Presence, healing and transformation. She also directs the Song Keepers Women's Choir and the JoySounds choir, both on Gabriola Island. She's worked with many esteemed vocal artists and sound healing pioneers, including Chloé Goodchild, Jill Purce, Rhiannon, and Karina Schelde. Leah holds a master's degree in piano performance and has served in music ministry for various…
Learn more about Leah Hokanson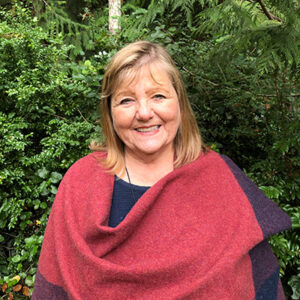 Lynette Jackson
Lynette has decades of experience as an adult educator, spiritual spelunker, and program "midwife". Her facilitation of intercultural graduate-level leadership and capacity-building programs in Africa and the Middle East, as well as innovative collaborations with tribal councils, post-secondary institutions, federal and provincial governments, non-profit, personal and professional growth centres, and organizations as diverse as Apple, Unicef, and the World Bank have afforded many opportunities to apply spiritual principles in innovative contexts. She devoted eleven years to residency in a Canadian spiritual centre, exploring both Eastern and Western maps of consciousness with leading-edge teachers.  Along the way she has earned an…
Learn more about Lynette Jackson