Spring Men's Retreat – Being Christian in Turbulent Times
With Glenn Inglis
March 10 - 12, 2023
In these turbulent times, have you asked yourself…should I stay or go? Is Christianity still relevant for me?
Over the past few years,  Churches, and like organizations, have been challenged with keeping their community and attendance strong.  There have been worldwide cultural shifts and many feel institutional religion does not meet modern needs. For example, the realization of the full impact of the Residential School system and the complicity of organized religion has left a wound that will not be quickly healed. Then there is the history . . . the Church is far from innocent in areas such as anti-Semitism, racism, gender equality and promotion of LGBTQ+ rights.
Brian D. McLaren has written a book, 'Do I Stay Christian?' (St. Martin's Essentials, 2022) which explores this topic. McLaren is a 'liberal evangelical', not a critical outsider, but one seriously engaged in bringing the faith to a new level of honesty and engagement.
This will not be a 'book study', but participants should read the book as background for our reflection. We will engage in some 'spring cleaning' of our Christian perspectives. It is easy to criticize, but how can we grow together? People are not looking for 'institutions' but a community. What kind of progressive community can the Church become to touch the heart, enliven the mind, and engage society?
You are invited to share this journey.
Financial assistance is available
Teacher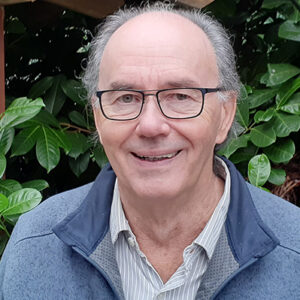 Glenn Inglis
Glenn Inglis is an ordained clergy with the Presbyterian Church in Canada. He is officially 'retired' but is currently an Associate Pastor with Living Faith Lutheran Church in Sechelt. He provides spiritual direction to a number of individuals and maintains accountability through a circle with 9 other active directors in BC. who meet monthly. Glenn has served pastorates in BC and as well, with his wife, Linda, served over 16 years in Malawi as a Pastor, Human Rights Coordinator and Director of the Church's Development Programme, focusing on AIDS Orphans, sustainable agriculture, maternal health care and ecumenical cooperation. Glenn has…
Learn more about Glenn Inglis