Chair Yoga – Wednesdays 10:30-11:30
With Russell McNeil
Open Dates
Every Wednesday morning from 10:30-11:30 AM.
Drop-ins are welcome!
Come and Join Russel for his Chair Yoga Experience
Located in the Oak Room (unless otherwise posted).
Chair Yoga is by Donation (the suggested amount is $10 per guest)
Chair yoga has the following benefits:
Low impact on joints.
Improves flexibility.
Stress reduction.
Improves pain management.
Improves circulation.
Combats depression and anxiety.
Improves balance.
Promotes independence and well-being.
 _________________________________________
Chair Yoga  2023 schedule
November 1st – December 20 – Oak Room
Teacher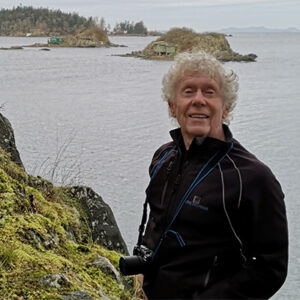 Russell McNeil
Russell McNeil, a senior fitness instructor for the City of Nanaimo's parks, recreation, and culture department, said neglecting some muscle groups can lead to several health problems later in life that affect mobility and overall health. He designs his classes for people who experience difficulty doing floor exercises and the class will be done seated in a chair. Yoga exercises have benefits on the body's well-being and yoga positions stretch, relax, open the joints, release tensions, energize, and revitalize.
Learn more about Russell McNeil